Catchment area
The map below shows the catchment area for The Heights Primary School, the green star represents the data point; the data point is the geographical centre of the catchment area taking into account demand for places, as identified by the responses to the evidence of demand survey, which was accessed via this website from November 2012 to June 2013.
The data point is the junction of Wincroft Road and Woodford Close.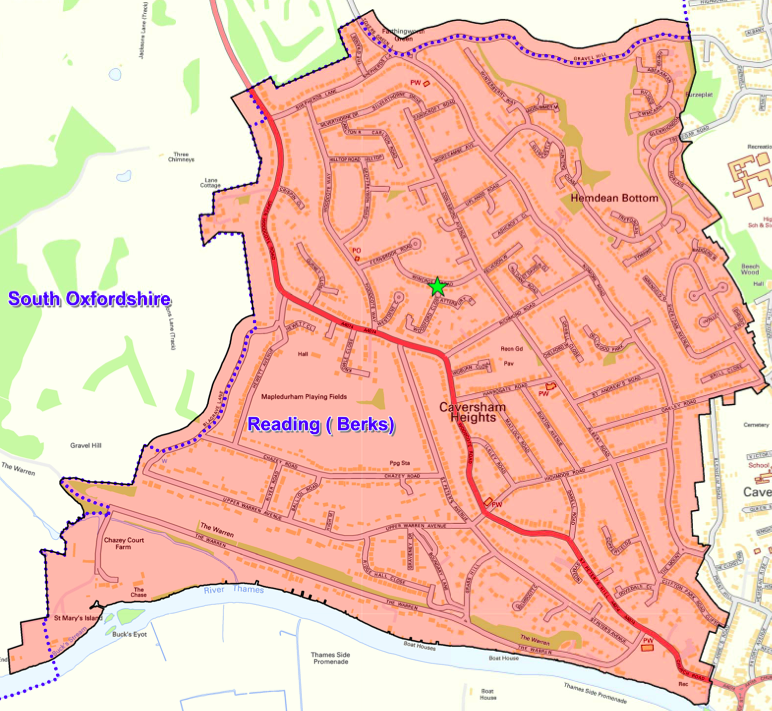 Admissions policy
Parents wishing to apply for a place at the school must do so via the normal primary school application process, run by Reading Borough Council which has included The Heights within its admissions packs. This is available from the council's website.
The latest admissions policy can be found on the policy page here
Appeals
Please follow the below links to access the Reading Borough Council website pages detailing the Admissions timetable for both applications and appeals.
http://www.reading.gov.uk/schoolsadmissions
http://www.reading.gov.uk/schoolsappeals