PE AND SPORTS PREMIUM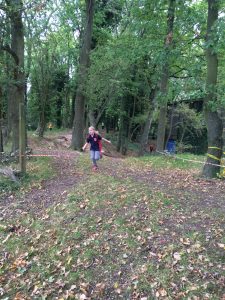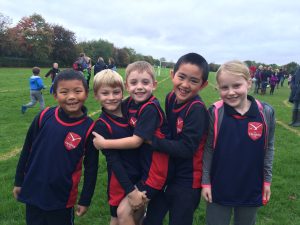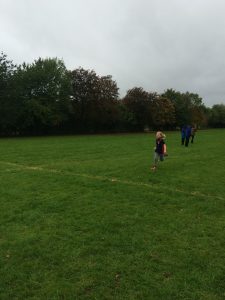 Primary PE and Sports Premium is a Government initiative that aims to help increase and improve PE and sporting opportunities for children in schools. It was first provided in the 2012-13 academic year and the current Government has pledged to continue this funding until 2020.
At The Heights we are committed to ensuring the provision of sport in the school is of the highest standards. To this effect we have spent the money in a number of ways.
This year (2016-17) we have increased the number and range of after school sporting activities on offer to all children across the school.
The funding has also been used to ensure that the children receive an exciting PE curriculum. This was achieved through extra training for teaching and support staff in a variety of areas such as gymnastics, multi-skills and athletics. This training has helped develop the skills and confidence of staff to deliver high quality PE lessons and was strongly supported and partly led by the Headteacher, Karen Edwards, who is a PE specialist.
We have and continue to develop opportunities for the children to take part in more inter-school competitions, including the Oxfordshire Cross Country series and different inter-school sports festivals for pupils in Years 2 and 3.
We have and are continuing to develop the range, amount and quality of sports equipment available for children at The Heights to use.
Information about how we spent the allocation for 2014-15, 2015-16 and 2016-17 can be found below.
Sports Funding 2016-17: £8,350
Carry forward from 2015: £1,200
(Total for 2016-17:  £9,550)
Project

2016-2017
Cost (To Date)
£8,350
After School Clubs
Athletics Football
Little Cricket
Multi-Skills (x2 Clubs) Netball
Racket Skills
£5.616.54

No cost for Athletics and Netball
(Run by HT)

Over 65% of all pupils have participated in one of the school's sports clubs.
Inter School Cross Country Competitions
£60 affiliation fee
22 pupils have participated in the races for Years 1-3 in October and November
Sports Equipment
Equipment for KS1 and KS2 across a range of sports – including netballs, footballs, rugby balls, athletics and rounders equipment, bibs, table tennis table, gymnastics equipment
£1,888.06
The equipment is being used to help develop and build up the children's skills and understanding of a wide range of different sports and activities.
Sports Kit
Team Kits with school name and badge purchased for Football, Netball, Rugby and Athletics/Cross Country.
£1,985.40
Pupils are proud to represent the school wearing the school team kit.
Total Spend by July 2017: £9,549.98
Sports Funding 2015-16: £8,600
Project
Detail
Cost
Impact
After School Clubs led by specialists (open to all pupils)
Multi-Skills
Tag Rugby Football
Athletics Cricket
£3,837
Strong and growing participation in after school clubs (61% of all pupils in the school participated in at least one of the schools clubs). 100% of pupils participate in curricular PE lessons including pupils with specific and significant health and medical needs. Full participation in schools Sports Day which was wholly inclusive with Track and Field events for all (see Sports Day Programme). Staff more confident in their teaching of PE lessons.

100% participation in the sponsored rural walk in school.

Large majority of pupils choose to play with playground equipment at break and lunch times. This includes large and small equipment.

Pupils in clubs both in and out of school enjoy their participation and achievements in sporting activities and are recognised and celebrated in the school's Celebration Assemblies every Friday afternoon which are also attended by Parents and Grandparents.

PE Training
for staff
Multi-Skills session for all teachers led by specialist
£60
Cross Country Competitions
Fee for schools participating in Oxon Cross Country Series
£60
Huge participation in Green Park Mini-Mile (May 2015 and 2016). 85 pupils and siblings raised £1000 for charity.
Purchase of Sports & Playground Equipment and Kit
Range of equipment for pupils to actively use on playground and in different PE lessons and clubs and for sports kits for teams to play in.
£4,344.45
Total amount spent:

 Carry forward for 2016-17

£8,301.45

 £298.55
Sports Funding 2014-15: £5,500
Project
Detail
Cost
PE teaching led by specialists
Performance Cricket taught a lesson a week for all pupils in Reception and Year 1 in Spring and Summer 15. The other weekly PE lesson was taught by Headteacher for the whole year.
£700
Equipment
Range of equipment including gym mats, benches, balls, hurdles etc.
£2,451.59
Training for staff
Multi-skills session for all teachers led by specialist.
£240
Total amount spent:
£3,391.59
Carry forward for 2015-16:
£2,108.41
The school will ensure the opportunity for and quality of sporting provision for all pupils is sustainable by: Continuing to skill up staff so that they confidently and competently teach PE and clubs. Continuing to offer a wide range extra-curricular clubs, activities and events to all pupils. Developing more opportunities for intra and inter-school sports activities and competitions. Continuing to celebrate pupils' achievements publicly in Celebration Assemblies.